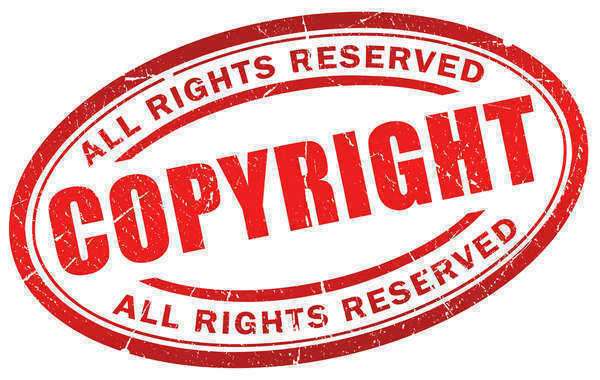 Copyright infringement is considered to be punishable by law in the United States. Copyright infringement occurs when an individual or party uses, copies, or distributes a copyrighted work without the proper permission of the copyright owner or holder. Because copyrights protect different types of original works, there are various types of copyright infringements, such as piracy and theft. It is important to know applicable laws so as to not be liable to copyright infringement lawsuits. The following are five ways in which a person can avoid committing copyright infringement:
1. BE AWARE OF COPYRIGHTED WORKS; SEARCH FOR THE COPYRIGHT SYMBOL
All material that has been properly registered in the United States will have the copyright symbol,©, made apparent on the actual work itself. The copyright symbol will be affixed directly on the work followed by the date of publication and the copyright owner or holder. Before attempting to copy or reproduce any work, it is important to make sure that the work is not protected by copyright. Further steps in order to be completely aware would include conducting a search with the United States Copyright Office to make sure that a particular work is properly copyrighted.
2. AVOID DOWNLOADING MATERIAL FROM THE INTERNET FOR FREE
One of the major issues with copyright infringements is the availability of pirated material on the internet. In general terms, any kind of download, regardless of whether it is music, movies, recordings, and similar media, offered for no cost should be avoided. If the source that is providing the service does not charge for the material it offers for download, there could be reason to suspect copyright infringement.
Websites that charge for downloads for music, movies, and other types of media are considered to be legitimate, for one is paying for the right to use and/or own copyrighted material. However, it should be noted that using the downloaded material within other contexts, such as part of another video or creation, can also be considered copyright infringement even though the song or movie was downloaded legitimately.
3. SEEK THE PROPER PERMISSION OR AUTHORIZATION TO USE COPYRIGHTED MATERIAL
There may circumstances in which a copyrighted work is sought to be used for a specific purpose. A common example could be using certain music or songs in a soundtrack for a motion picture. In such a situation, the makers of the motion picture must obtain permission from the owners or creators of the copyrighted music in order to use their works in the film. Oftentimes, there may be a fee imposed in order to use copyrighted works, though this is the best way to avoid copyright infringement situations.
4. CITE ALL WORKS USED
In the case that copyrighted work is used as part of research or in a particular article, it is important to cite the book, magazine, article, or periodical from which it was obtained. This circumstance is often encountered by students when preparing research for an academic report or paper. Though most educational systems have regulations in regards to plagiarism, it can also be subject to copyright infringement issues depending on the extent of the violation.
5. BE FAMILIAR WITH THE FAIR USE ACT
The Fair Use Act is a statute that lawfully permits the copying and distribution of copyrighted materials without the proper authorization of the author or creator. The circumstances that are considered by the Fair Use Act are various and not explicitly listed in the provisions. However, certain individuals are allowed to make copies of copyrighted material as allowed by this particular Act, such as librarians. Librarians are allowed by law to make copies of copyrighted works for educational purposes.
Comments
comments