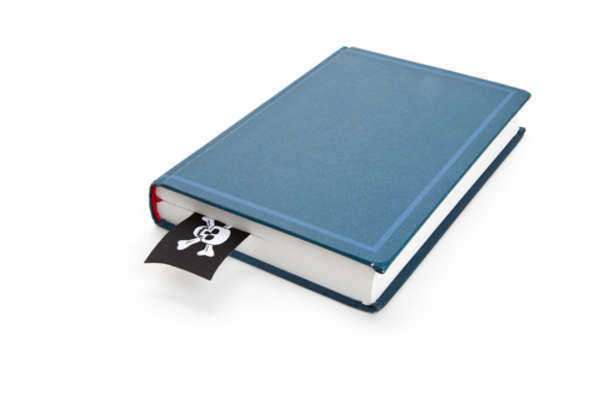 A copyright is a protection given to the
author of creative or artistic work, such as paintings, music, or motion
pictures. The protection allows only the copyright holder (usually the author
of the creative work) to copy that work, distribute it, license it, and adapt it.
Copyrights are also granted for authors of
books the moment in which they are written, though there are certain procedures
that should be met before full protection is granted to the author. Filing a
book with the United States Copyright Office allows
an author to protect their work in court if necessary. In addition, mere
ownership of a book or manuscript does not give the owner book-copyright
protection; only the author has those rights.
Published Versus Unpublished Books
In order for a book to have copyright protection, it is not necessary to
publish the book first. There are, however, different rules for unpublished and
published books. No matter what the national origin of the book or domicile of
the author, the unpublished book is guaranteed protection in the United States
and other treaty nations.

For published works, certain criteria must be present for copyright protection
in the United States:




On
the date that the book is published, the author is a national or domiciliary of
the United States or of a treaty party;
The
book is published in the United States or in a foreign nation involved with the
treaty party.

A country that is considered to be in the treaty party is a country other than
the United States that was part of the international agreement.
Registering Books with the Copyright Office
Although authors can file their unpublished work for a book copyright, they
should first decide if this is the best decision based on their future
intentions. If their book is published in the future, it will need to be
refiled for book copyright protection after it receives an ISBN number or is
enacted into the Library of Congress. This will require another fee to be paid.
Claims to copyrights can be filed for published and unpublished books or
manuscripts as literary works. They can be included with or without
illustrations as fiction, nonfiction, poetry, contributions to collective
works, compilations, directories, catalogs, dissertations, theses, reports,
speeches, pamphlets, brochures, and single pages. The work may be submitted in
any form, whether typewritten or handwritten in ink. There is no requirement of
paper quality, size, or format.
Comments
comments